About the Data Week Leipzig
Data Week Leipzig is the networking and exchange event for highlighting scientific, economic, and social perspectives of data and its use, where industry, citizens, science, and public authorities can enter into dialogue.
We welcome attendees to Leipzig to learn and share experiences about the concepts of data-spaces, urban platforms, and other technical solutions that follow the FAIR principles of ensuring that data remains Findable, Accessible, Interoperable, and Reusable. Days dedicated to the topics of semantics and artificial intelligence will give insights into how these technologies can help achieve a sustainable and resilient future.
Show more

The organisers would also like to invite students, trainees, and interested citizens to take a look behind the scenes or take part in the various training sessions offered during Leipzig Data Week 2023. Several trainings and tutorials will take place during Data Week Leipzig and provide insight into different principles, techniques, use cases or data sets.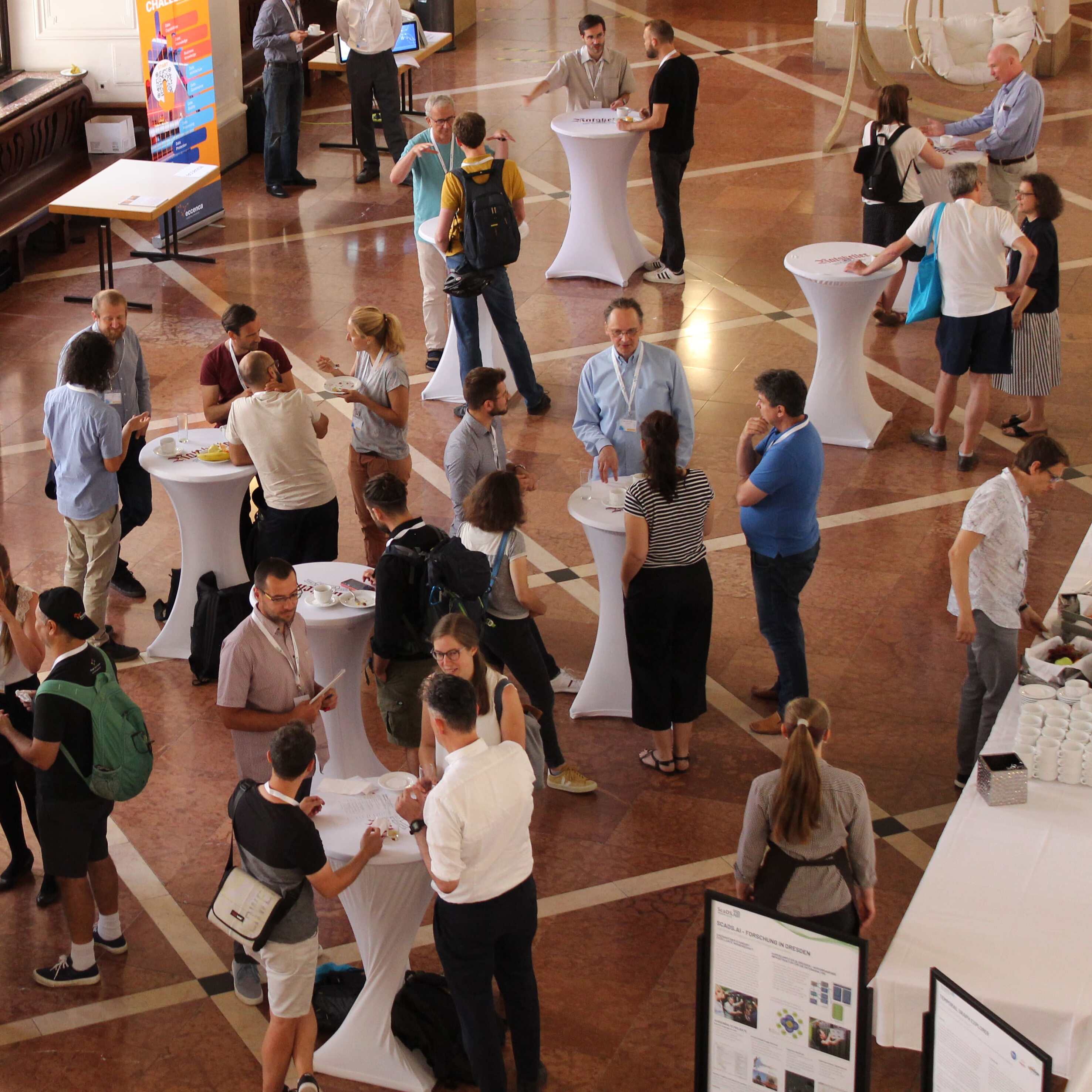 Impressions from the last Data Week Leipzig
An exciting week of events (26 - 30.6.2023 ) for start-ups, students as well as representatives from science, administration and industry in the New City Hall Leipzig is behind us. 63 sessions, workshops and trainings with a total of 111 lectures and keynote presentations were attended by about 500 IT enthusiasts. In addition, training sessions and workshops were organised that gave participants insights into various use cases and data sets. In doing so, they had the opportunity to actively participate in the trainings and expand their knowledge. A highlight of Data Week Leipzig was the award ceremony of the Leipzig Open Hackathon, where innovative ideas for the effective use of urban data were developed. Also part of the programme were the Data Science Mania, the KMI Transfer Day, the 11th Leipzig Semantic Web Day and the AI Tomorrow working conference, which dealt with current developments and trends in semantic technologies and artificial intelligence on 29 and 30 June.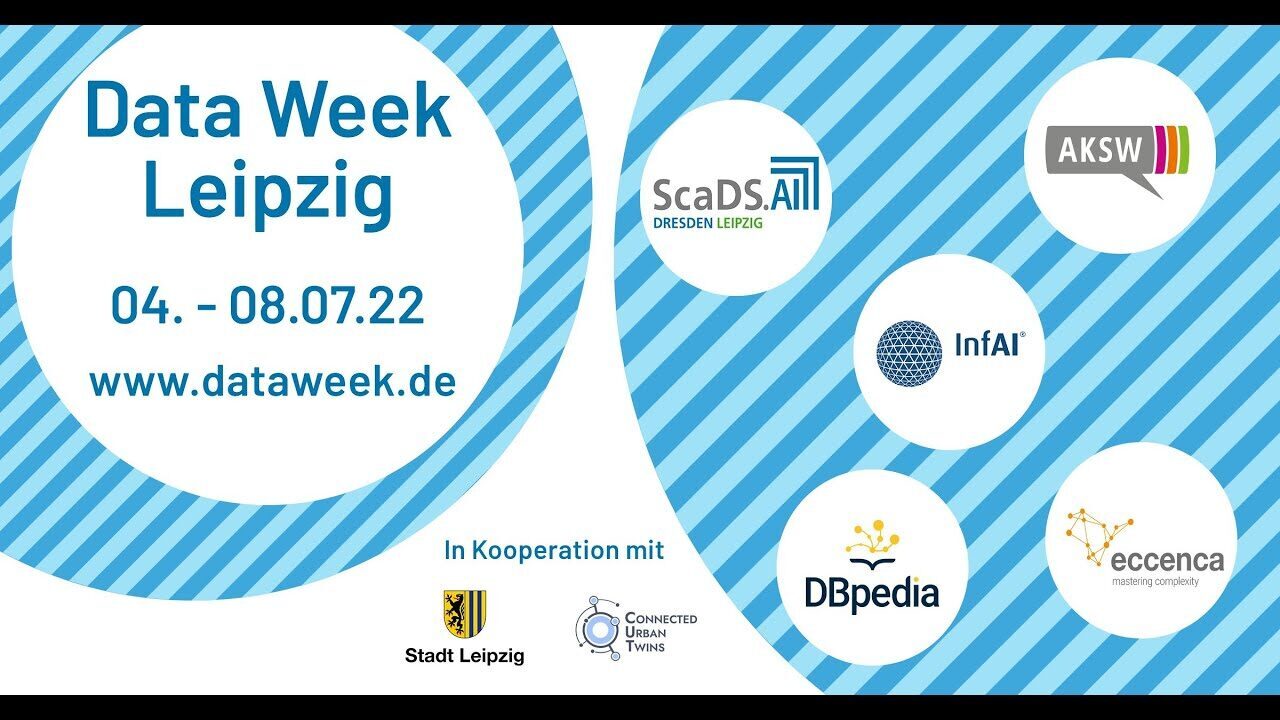 This video is embedded from YouTube. By loading the video, you accept YouTube's privacy policy.